LOS ANGELES -- Roy E. Disney, the nephew of Walt Disney who became a powerful behind-the-scenes influence on the family business, has died. He was 79.
Clifford A. Miller, a spokesman for Roy Disney's company Shamrock Holdings, said that Disney died Wednesday after a bout with cancer.
His father, Roy O. Disney, and uncle, Walt, founded The Walt Disney Co. in the 1920s. Walt was the company's creative genius but Roy Disney's father played a vital role as head of its financial side.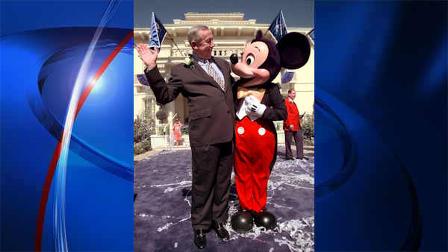 In 1984 he led a successful campaign to oust Walt Disney's son-in-law from the company. Nearly 20 years later, he launched another successful shareholder revolt against Michael Eisner.
He is survived by his wife Leslie, his four children, and his 16 grandchildren.
Source: abclocal.go.com