Review of the Movie:
If you see the title you know it is detective movie and it is boring,if you think like that is wrong. The movie is enjoying and fun to watch is because there are humor in the movie. The movie from start to end are not really boring as i expecting. The detective stuff make the movie interesting and the humor make the movie even better.
There is some part are a bit boring but don't worry around in the corner there will be a joke popping out sooner or later. Enjoy the Movie you want to watch it.
Pro:
- There is humor and non stop action
- Interesting detective Stuff
- It is not the same as the game but that what make the movie special.
- Watching hours is long enough not too short. Around 2 hours.
- 1 cute girl in the Movie.
Cons: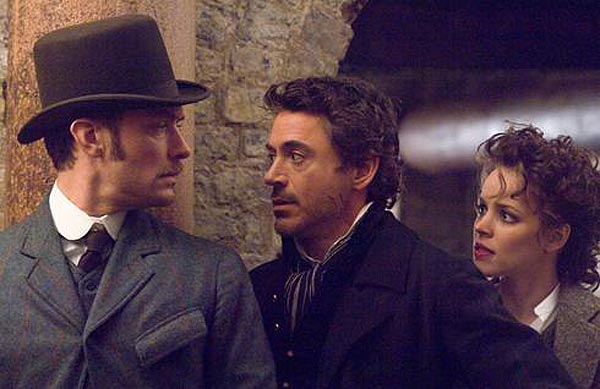 - Hope their next movie can make even more funnier
Recommendation
I would recommend to people that like detective stuff movie and love to watch funny movie type and this movie is for you.
If you hate detective stuff then better stand a bit faraway from this movie. Nobody Will hate a movie that have humor.
Score:
4.5/5
Interested to watch more movie from Robert Downey Jr. Next Movie Iron Man 2.
Google Tags:
Iron Man
,
2
,
Sherlock Holmes
,
Watson, Adler, Blackwood
,
Rachel McAdams
,
Mark Strong
,
Jude Law
,
Robert Downey Jr
,
Review
,
Movie
,
Reccommendation