POT 1                                              POT 2                                              POT 3                      POT 4
| | | | |
| --- | --- | --- | --- |
| SOUTH AFRICA     | FRANCE | IVORY COAST | JAPAN |
| BRAZIL    | PORTUGAL | GHANA | SOUH KOREA |
| SPAIN  | SLOVENIA | CAMEROON | NORTH KOREA |
| HOLLAND  | SERBIA | NIGERIA | AUSTRALIA |
| ARGENTINA | DENMARK | ALGERIA | NEW ZEALAND |
| ITALY  | SLOVKIA | PARAGUAY | USA |
| ENGLAND | SWITZERLAND | CHILE | MEXICO |
| GERMANY | GREECE | URUGUAY | HONDURAS |
POT 1
Wow there is a lot of good team not a few it is all the good team in it also ENGLAND go through
POT 2
In this pot there are FRANCE,PORTUGAL that all i know that are the good team.
POT 3
Here there are IVORY COAST that are good enoguh to Win
POT 4
Wow saw Asian team in World Cup =] sadly there are no Malayisa in it.
Would be happy to watch ENGLAND  playing in the group stage. Hope to see England win the World Cup but they will have a lot of threat because all the big team is at the same group with them.
This is some of the picture that i can found! Hope you enjoy it before I end wanted to show you some interesting flag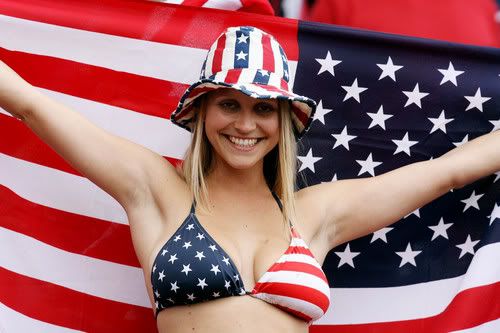 Google Tags:
World Cup
,
2009
,
South Africa
,
Brazil
,
Spain
,
Holland
,
Italy
,
Germany
,
Argentina
,
England
,
Japan
,
South Korea
,
North Korea
,
Australia
,
New Zealand
,
USA
,
Mexico
,
Honduras
,
Ivory Coast
,
Ghana
,
Cameroon
,
Nigeria
,
Algeria
,
Paraguay
,
Chile
,
Uruguay
,
France
,
Portugal
,
Slovenia
,
Switzerland
,
Greece
,
Serbia
,
Denmark
,
Slovakia
,
Fifa
,
Malaysia
,
World Cup GIrls