As you know HP will be having an exclusive event themed: Future Is The Online Community talks about the future of things, Malaysia is one of four countries in the region to kick start this event.
The Events Details
Date: Wednesday, 9 December 2009
Time: 7.00pm – 10.00pm
Venue: Rootz Club, Rooftop, Lot 10 Shopping Centre, Kuala Lumpur
For this Event We have 5 Top Blogger in Malaysia to be the panel discussion to speak about the future trend. The 5 blogger are
1) Kenny Sia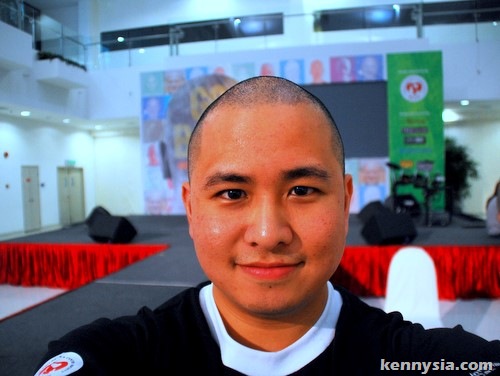 2) Joyce Wong
3) Redmummy
4) Jojo Struys
Last and not Least!
5) Cynthia
Before I end this I would want to introduce our presenter
Will Quah
http://http://www.willquah.com/
Event Agenda
7.00pm - 7.30pm    Guests Arrival/Cocktail
7.30pm -  7.35pm    Emcee remarks by Will Quah
7.35pm – 7.40pm   Welcome speech by Danny Lee, Country General
Manager,Personal Systems Groups,Hewlett-Packard(M) Sdn Bhd
Danny Lee says:
- It is their first time having blogger event in HP history of Malaysia
- HP and Microsoft collaboration to a better future
- Technology that  will shape the future. Such as from a Movie James Bond flick that using his watch to strangle people. Now There are that kind of stuff
- HP is  the solution,Point,Innovation and Idea that will change the future
- HP is influence to help in the future of blogger
- 43% of internet user are from Asia. Comparing with Europe it is a big achievement for the Asian.
- Online Community have influence or change our life entirely
- The future are in our hand and that why we are gather here to discuss about what we want for the future
- For HP mini are install with Twitter, and other blogging type application
7.40pm – 8.50pm   Top 5 Influencers speaking session,followed by Q & A and Open Forum
5 of the blogger will be on the stage for speaking session and Q & A
First Question # Life Without Technology?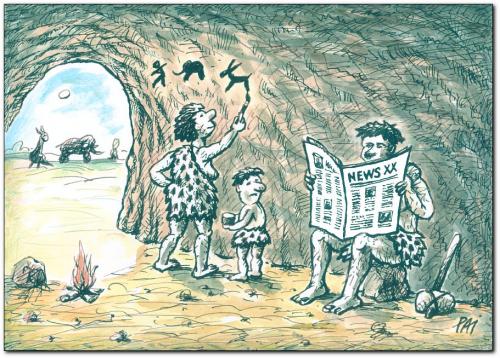 Kenny: Life without technology you will still be in the stone age and should be grateful what we have now.
Jojo    : Computer we Love them or hate them, at the end we can't leave without them. In the big picture it is important because technology bring us closer even there is problem. Technology is like Man and Computer are the same.
RedMummy: We can survive without it for the older generation but for now generation they can't live without it.
Cynthia: Everyone can't live without it. Studying without technology will be hard. Such as I can Google Online then going to library and it is even faster.
Joyce  : People need to change or evolve. When we have technology we can move forward faster.
Second Question # What technology have done for your LIFE?
Kenny: It should not be only Computer and stuff but audio,light. My first Girlfriend found from internet and my second girlfriend that I know from the internet.
Jojo   : I have before never open my email more than 3 month. Such as if my friend send me an invitation to a birthday party I can just check from the mail. Using technology make thing go more efficiently. We can share thing more easily when there is technology.
Redmummy: If without technology I will not be sitting in front of you all.
Cynthia: I have Online business without technology it will be hard to handle it. Will only be a good student. Technology can help to change people life.
Joyce: Can Meet with many different kind of people
Question Three # 10 goes down the road what notebook,phone will have impact of your life?
Kenny: Look back about technology. Last time there are no streamyx and only Dial Up line it is so slow to download Pamela Anderson picture. But now with broadband you can even download the video to watch.
Jojo: Last time we only can do very little of stuff. But now you can Skype and talk face to face. Now every tech stuff are smaller and smaller in size. Laptop will play a bigger role in my life.
Redmummy: I want a laptop that can watch my kids when I am at work such as i scream at the Computer my kids will hear it. Not saying about the CCTV kind of stuff.
Cynthia: Maybe in the future we can use iphone to do everything such as blogging,twitter. Now everything are smaller.
Joyce: Use my brain to type stuff in the laptop.
Question Four # Technology benefit to our life style in 2-3 years time. What brand new feature will it have?
Kenny: Touchscreen,Small,fast PC. That can bring everywhere easily in my handbag
Jojo: Quicker Speed
Redmummy: Computer can detect itself what type of red colour for the day. But now we need to Google to find than only can found it.
Cynthia: Use your mind to click stuff
Joyce: Don't want to use 2 hand to type but only want to use 1 hand. Do everything in one hand.
Short Question # Whose blog is the oldest? 
Joyce: I start blogging 6 Years Ago
Kenny: Mine is 5 years Ago
Question Five # What do you normally do terms of blogging in daily basis?
Kenny: Window Live is really useful and there are a lot of stuff to use for example Window Live Writer and so on. I can use that stuff to promote or find something for my GYM that can get help from online.
Jojo: I have 3 amusing pubs. Have my built in camera to look at my pubs if i am not around. I google more than i use for other stuff and use Gmail too.
Redmummy: I type 120 words per minute and keyboard is important for me. A keyboard that are not too cramp,button do not sound when i type too fast. Should come out a soft type of keyboard or maybe a projector keyboard.
Cynthia: Music,Window Media Player. In my room i don't have stereo or radio. I only use laptop to play music or download music with it.
Joyce: Internet Explorer, firefox,gmail,twitter,youtube,photoshop, itunes. I hardly login on my facebook account. Normally I open more than one application it sometimes hang the computer and will be troublesome to restart the whole thing and do it again.
Question Six # What Single Innovation technology that are useful changing mankind not saying computers,phone, or internet.
Kenny: Aeroplane technology is so advance can reach a destination very fast. I just arrive here 2 hours ago from Kuching
Jojo: TV technology is growing, Internet TV everything is one click away. Can play her own video on the TV like project alpha to watch whenever I like.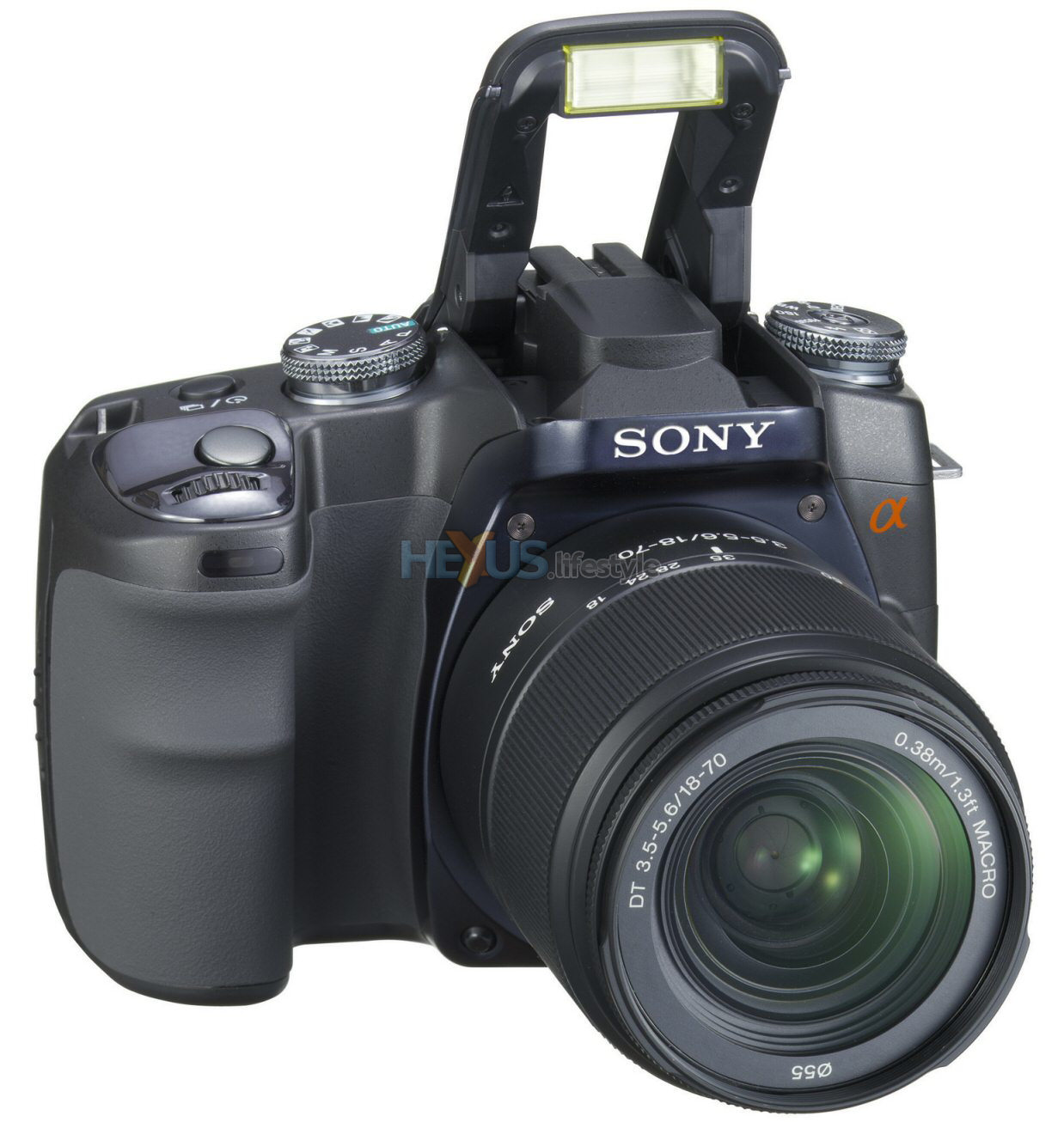 Redmummy: Camera last time we use film. But now there are slim camera and stuff
Cynthia : GPS system. To move around more easily. I am not really good in direction and will use the GPS more often.
Joyce: My First one is teleportation is because now scientist is still testing it. Second would be plant a Universe telescope that can read other planet how old is it.
Question Seven # How many hours average do you on the internet?
Kenny: 25 hours per day. Now i am in the fitness industry and i less time on the internet. I will online by using phone,laptop. Without the laptop I will suffer.
Jojo: I don't use internet that much. I normally surf the net using my blackberry. At night I will open my laptop to upload picture or video. Normally 2 hours but if i have more time will be 4 hours. Most of the time is on mobile.
Redmummy: More than 10 hours. I blog during the night. I normally blog in the bed and have a argument with my husband about the incident.
Cynthia: If i have class I will not blog that much. If there is no class i will normally blog 10 hours a day. Normally i start in the morning before having my breakfast or brushing my teeth.
Joyce:When I have my full time job i blog for 6 hours per day. But when I quit my job i blog 10-14 hours.
Question and Answer Session
Spectator: What disadvantage or downside of technology?
Joyce: Got one time my company, accidentally the internet have a problem everybody just sit down never do anything.
Will(Presenter): Sit down drink Teh Tarik right! She mean by without internet will make a lot of losses for that day.
Cynthia: If Internet are down I will get crazy, without it I can't live.
Redmummy: Without it, the world will be only a basic human life. Should have something permanent  or something new.
Will(Presenter): I think should create a real pigeon to sent one place to an another then twitting.
Jojo: People use internet to download music or video so easily. When people upload stuff to the net such as scandal or stuff the whole world would know related to politic or entertainment.
The Downside is people can take your work and make as theirs.
Will(Presenter): You mean like Tiger Woods about the affair that the whole world knew about it. But you can use good advantage of it like Paris Hilton that shoot her career up.
Kenny: When I blog something weird. Surely there are hater comment. Just want to explain to the hater it would take days to resolve or explain to them.
Joyce: Now 4-7 years old kids can go online to youtube to watch sesame street and stuff. People now and last time evolve differently. With Internet they evolve faster. We parent can't 24/7 taking care of our kids.
Kenny: For example People Download mp3 song from a band that are not famous, after downloading their song most of people like it and it can make them famous . People need to just evolve with it.
Jojo: There are 200 million digital user in the world will surely love music but mostly them download song from the net and cause singer to loss a lot of money out of it. The solution is make it pay for a price and download as much as you can for that period of time.
Redmummy: We can just Google everything, can browse the tut tut(censored) too. My kids are from Chinese school and me and my husband don't really know Chinese and normally i call my kids to Google that words he don't know online for Chinese word. Most of the time they use Wikipedia to find out.
Cynthia: People steal photograph. Happen to me before someone take all my pictures and open an account for picture in a website putting my name in it. It is like stealing an identity and using it for their own advantage
Jojo: Mean like open an account people will ask it is really you in this account.
Joyce: When you post beautiful image of yourself in the net people will surely take it. Such as Google you can steal news from other people and make as yours without going to the scene.
Redmummy: Got before someone put my HP number at a porn site. Got people call me asking are you free tonight?. Then I make a police report to fight for my right and some more i have a husband and kids. At last the police caught the person that did it.
8.50pm – 8.55pm   Closing speech by Low Sin Yip, Original Equipment Manufacturer(OEM) Director, Microsoft Malaysia
8.55pm – 10.00pm   Launch of post-party 'Blog-A-Trend' contest Party begins
Computer and Portable Computer That I Found at the Event
1) HP Mini 1501
Overview
Mini Executive. Maximize mobility. Designed for mobile professionals who want a lightweight mini PC, available in two stylish design options, with a 10.1-inch diagonal LED-backlit display and optional integrated WWAN to keep you connected on the go.
Durable,All-Metal Case
It is built to be taken seriously. Enjoy the durable and lightweight anodised aluminium display enclosure in a sleek brushed aluminium finish with protects your HP Mini from the rigours of work on the go.
Store More Data Securely
Enjoy the option of either 2.5 inch 7200rpm hard disk drive (HDD) with up to 320 GB or the durable 128 GB solid state Drive(SSD). HP 3D Driveguard helps protect the hard drive sudden movement and initiates protective action. When it's time,delete all sensitive data with HP Disk Sanitizer for a fresh start.
Crystal Clear Clarity
Review proposals and presentation on a 10.1 inch diagonal LED-backlit WSVGA or 16:9 HD display. The HP mini's LED display are also mercury free and help improve battery life,lowering its environmental footprint.
95% FULL-SIZED QWERTY,SPILL-RESISTANT KEYBOARD 
The spacious keyboard with close to full-sized notebook familiarity makes typing a breeze and is innovatively designed to help keep out dirt and dust, making it more maintenance free than ever. Type as hard as you need to, with HP Durakeys which are 50 times more resistant to visible wear than keyboards without it.
Go light or Go Longer
The HP Mini 5101 offers two battery solution for the lightweight configurations(4 sell battery) or for longer computing (6 Cell Battery). Take it everywhere effortlessly with weight starting from just 1.2kg. Recharge your battery to 90% in 90 minutes with HP Fast Charge.
EASY SYNC 
Connect in more places with optional Wi-Fi certified WLAN or WWAN. And sync up with devices or desktops effortlessly via HP QuickSync.
2) HD HP Mini 311
CRISP,CLEAR AND SPECTACTULAR TO WATCH
Enjoy 1080p HD* content playback anytime on the 11.6 inch high definition 1366X768 resolution screen. Powered by the latest Intel Atom processor and NVIDIA ION graphics you can indulge in smooth playback with your multimedia whenever you go.
Easy on the Eyes and Easy on the Hands
It's an ideal size for carrying around as you flaunt the HP Swirl Imprint in sophisticated black or captivating white. The Silver finishing on the 92% full sized keyboard adds to the sleek,vibrant personality while its touch pad with buttons on the bottom adds to the ease of use.
Keep Your Data Effortlessly Updated
Your HP Mini 311 will automatically synchronise your edited files with your home PC using HP QuickSync,via a wireless connection. Time spent on updating your data from one device to the next can now be spent relaxing and enjoying environment on your HP Mini.
Plenty Of Storage For Access on the Go
Don't let its size fool you! There's ample memory to keep your favourite music,movies,photos and files inside so they're always accessible to you. Choose from options of up to 80GB(Solid State Drive) if it's space your crave!
Connect to Various Modes of Entertainment
Attach additional devices such as the optional HP Slim Optical Drive using one of 3 USB  ports or connect to an external monitor or HDTV via built-in VGA and HDMI ports. Share media with friends through 5 in 1 digital media slot for instant access of memory cards.
3) HP mini by Studio Tord Boontje
THE PARTNERSHIP
World-renowned industrial designer, Tord Boontje, is a recipient
of multiple prestigious design awards and many of his pieces
are displayed in museums around the world. HP and Tord both
share a common philosophy – to be socially and environmentally
responsible, and to influence others in doing the same.
THE DESIGN – A WORLD'S FIRST
This exclusive HP Imprint 3D fi nish is beautifully adorned with fl ora that weaves
delicately around endangered animals, creating a mystical, layered effect. A
closer look reveals shy animals hiding delicately within the fl ora – like taking
a walk in the woods and discovering animals along the way. But these are no
ordinary animals – many are endangered animals such as the polar bear, the
blue whale, the red squirrel – just a few of the many creatures relying on us to
help sustain the world that we share.
THE EXPERIENCE
Gain fast access to the Internet with HP QuickWeb#, even without booting up.
Instantly sync all your favourite music, video and fi les via HP QuickSync.
Personalise
Awaken your senses and enjoy wallpapers and special icons* designed by
Tord Boontje, plus a customised Stardock MyColors™* desktop theme for a
truly personal experience. Matching accessories are also available separately.
Make smarter choices for the environment
This HP Mini features a 10.1-inch mercury-free LED backlit display for increased
energy effi ciency. With packaging and user guides that are made 100% from
recycled materials and printed with soy-based ink, you can now play your part
for the environment.
Specification
HP Mini by Studio Tord Boontje
Features
Intel Atom
1GB RAM
250GB HDD
Windows 7 Starter edition
Bluetooth wireless networking
3 cell Lithium-Ion (Li-Ion) battery
26.15 cm (L) x 17.2 cm (W) x 2.63 (min H) / 3.27 cm (max H)
4) HP All-In-One Desktop PC
5) HP ProBook 5310m
A Partner That Measures Up To You
Set a new standard of style with the ultra- slim HP Probook 5310m Notebook PC.
This thin and light business notebook comes packed not just with sleek look but also with HP Professional Innovation that allows you to stay razor sharp on your business. Desgined with a 13.3" LED screen and featuring a choice of a standard voltage or ultra low voltage Intel Processor, the HP Probook 5310m will help you look good. On and outside the office.
Velocity
At the push of a button. HP QuickWeb offers quick and secure access to the internet while  HP QuickLook 3 provides read and write capability of email,calendar,task and contact information in seconds all without boot-up.
Distance
Get up to 8 hours of production via a variety of battery option. Access the Internet, the company intranet and mission critical data wherever you go with HP Mobile Broadband.
Magnetism
Thin and light at 0.93(23.6mm) and starting from 1.72kg. Its sleek profile is also finished in scratch resistant brushed aluminium to exude understand elegance and confidence. An innovatively designed and spacious keyboard allows you to type away with ease.
Resistance
HP 3D Driveguard protects the data in your hard drive against impacts,bumps,drops. And HP Durakeys on your keyboard make them 50 times more resistant to visible wear than keyboards without it.
Boundaries
HP Sparekey keeps you from being locked out of your notebook in case you forgot your password. HP File Sanitizer permanently deletes files,folders and personally identifiable information from your notebook.
My HP Future and interesting coverage of the event last night
1) HP Future
- I want a technology that can use your eyeball to move your mouse around to click stuff
- Computer that will know my preference that such as get ready the website that I want to surf or log in
- Keyboard that use touch so that don't need to use energy to press the button.
- Have a Screen that are small to carry around but can expand bigger when needed.
- Computer that have a fast speed and can open a lot of application at one go.
- Quality of the Computer should be good even it drop from 2 or 3 floor.
- Can use the computer like a phone. For example i am using a laptop i would want to answer the phone using a laptop so that do not need to walk up and down to take the phone.
- Have a better and more advance blogging application and devices so that easily to blog.
- The laptop that can use as a projector.
- Laptop that are light like a paper so that carrying around are more convenient
2) Interesting Coverage of the Event Last Night
I love the most about the event is can meet with different blogger and importantly the top blogger. Meeting with them give me inspiration to blog more and improve my blogging skill. Importantly we can discuss about the future of the world with technology that can change our life entirely.
By discussing the future we can know the point of view of our blogger and where blogger stand in the community in the future. With blog we will be still writing in a diary only sharing to where the paper can reach. Blogging have bring us to another level forward to the future.
The Food or refreshment they served are delicious and nice.